Heating Oil FAQs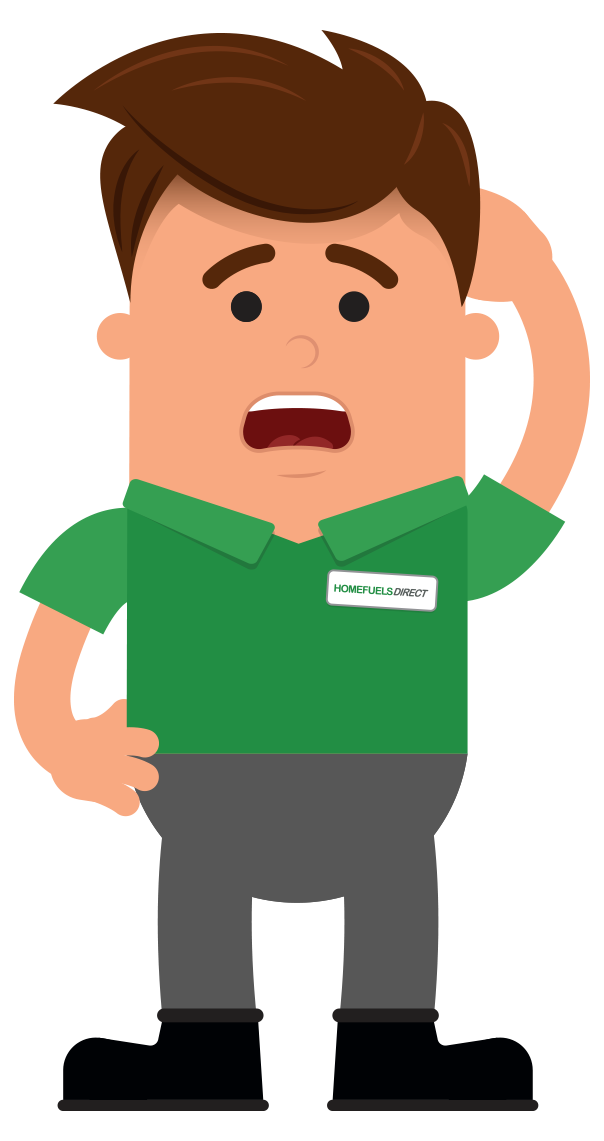 I am unsure what to order. Can you help?
Our friendly, knowledgeable team will listen and help you work out what your requirements are. Whether it's Home Heating Oil, Kerosene, Oil Fired Fuel, Central Heating Oil, Burning Oil or Heating Oil, we will do all that we can to ensure you end up with the right amount, of the correct product.
How much heating oil should I order?
The minimum order quantity is 500 litres and the average order is 1000 litres. The capacity of most domestic tanks ranges from 1200 litres to 2500 litres.
What happens if I order too much and it won't fit in the tank?
Whilst we advise you to - and we appreciate it if you could ensure that you order the correct amount, in such an event, any un-dispensed heating oil will be returned to us and refunded to you.
I live in a remote location. Is that a problem?
We offer a UK nationwide delivery service and can deliver heating oil to the furthest and remotest of locations.
What distance can the storage tank be from the delivery tanker?
The vast majority of fuel hoses will reach 150ft. (45.7m). Should your tank be further away or difficult to access, please state on the 'Delivery Instructions' when ordering. In most cases, we can ensure your heating oil is delivered successfully, without any problems.
Do I need to be at home when my heating oil is delivered?
Providing your tank is accessible AND unlocked, in the event that no one is present, we will go ahead and complete the delivery of your heating oil. We pride ourselves on our convenient and hassle-free delivery service.
How do I know how much oil has been delivered?
The quantity of fuel delivered is metered and highly regulated by Trading Standards. When your heating oil or fuel is delivered, the fuel delivery receipt states the precise quantity of fuel dispensed. If no one is present, the driver will post the delivery note through the letterbox.
Will you deliver to an address that is not my billing address?
Yes. Once you have registered, we will deliver heating oil to alternative addresses of your choice.
Does the time I place an order, affect my delivery slot?
Orders placed after 5pm will not be processed until the following working day. We count a working day as Monday to Friday with the exception of Bank Holidays. Heating oil is usually delivered within 5–7 working days however, this cannot always be guaranteed.
How can I find out more about storing oil correctly?
It is illegal to store oil incorrectly and UK guidelines and legislation must be adhered to. Further information can be found at…….
What is Premium Heating Oil?
Premium Heating Oil does two things. It maintains your boiler, ensuring it is always working in peak condition. The Thermal Stability Enhancer, which is responsible for reducing soot build up, ensures the fuel is delivered to the spray nozzle in optimum condition. This in turn, increases efficiency, making your boiler more economical to use.
How can I find out more about running my heating system more efficiently?
The Oil Firing Technical Association (OFTEC) regulates the heating oil industry in the UK and Ireland. www.oftec.co.uk offers a wide range of information, including how to increase the proficiency of your home heating system.
Do I have to register with Home Fuels Direct?
Registering with us is optional when purchasing any of our heating oil products. When placing an order, you will be directed to the registration page. Setting up an account is quick and easy. This allows us to assist you when placing future orders, making them faster and simpler. Our members receive exclusive offers on heating oil throughout the year.
Are my personal details secure?
All personal data disclosed to Home Fuels Direct is secure and protected through various means, complying fully with UK Data Protection laws. We work extremely hard to ensure that high standards are adhered to in an attempt to protect you against fraud.
Do I have to pay to use Home Fuels Direct?
Our service is free of charge. You simply pay for the heating oil you are purchasing.
Is there an additional charge when paying by credit card?
There is no additonal charge when paying with debit or credit card.
When will you charge my card/take the money out of my account?
All payments are processed and completed as soon as you have entered your details into our secure HSBC on-line payment system.
Can I pay by Direct Debit and spread the cost?
Regrettably, due to the fluctuation in price we are unable to offer credit facilities. All heating oil must be purchased prior to delivery.
Are your prices competitive?
Always! We keep our heating oil prices low by comparing the market and then using our buying power to negotiate low prices with domestic oil suppliers. We do not have big overheads so you really do get the best deal.
Why do prices for heating oil change so often?
Whilst the price of heating oil is governed by the price of crude oil, Home Fuels Direct strives to keep heating oil prices as stable and competitive as practicably possible. International politics, wars, bad weather, supply/demand issues, terrorism and many other factors can affect the price of crude oil. Please see our Live Heating Oil Price Comparison Graph on our home page for up to date rates.
Do you supply tanks?
Yes. We supply a vast range of heating oil tanks and ancillary items. Please visit our on-line shop for further information.
Not found the answer to your question or solution to your problem? Call us on 01624 700725 where a member of our team will be happy to help.