2017 Heating Oil Price Review
Last year our 2016 Heating Oil Price Review was very popular among our customers and we had a lot of feedback that people enjoyed learning about the changes to the price of heating oil throughout the year. With that in mind, we've decided to publish our 2017 Heating Oil Price Review.
How much did 500 litres of heating oil cost?
January 2016: 500 litres at 25p per litre = £125
December 2016: 500 litres at 45p per litre = £225
January 2017: 500 litres at 42p per litre = £210
December 2017: 500 litres at 48p per litre = £240
24 Month Heating Oil Price Graph
We've also made some significant changes to our heating oil price graph so that you can look back at the changes in price over the last 24 months.
Visit our heating oil price page to get a live price and to view the heating oil price over the last 30 days and 24 months.
Chris Bicknell, Managing Director
A Message From Chris Bicknell, Managing Director
It's been a very interesting winter for the heating oil industry and also for the consumer. The demand has increased due to the extended colder temperatures we have experienced but we have made huge efforts to remain one of the cheapest heating oil suppliers in the UK and certainly the cheapest online supplier.
At the heart of our business is you the customer and we want your continued custom again and again so you can be assured that you will get some of the best heating oil prices in the UK when you buy from HomeFuels Direct.
Looking Back – Heating Oil Prices in 2017
At the start of 2017 the price of heating oil was high compared to previous months at 42p per litre. Due to the effect of supply and demand, we do often see heating oil prices increase throughout the winter months so this wasn't to be too unexpected, especially since the prices were at just 26p per litre in January of the previous year (2016). As we moved into spring and summer prices began to fall, reaching the lowest price of the year at 35p per litre in June & July.
The price then began its usual pre-winter increase in August with more dramatic price rises as we moved through October, November & December. The highest price throughout the year was 49p per litre in December.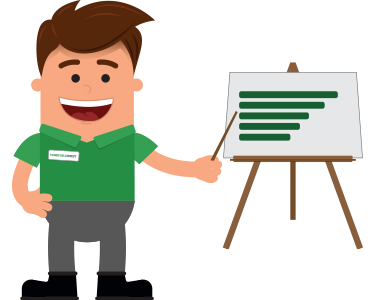 Our Predictions - Heating Oil Price in 2018
In 2018 so far we've seen a slight fall in price during January & February. However "The Beast from The East" led to a sudden increase in demand at the end of February and the beginning of March, leading to a significant price hike from some of our competitors. At HomeFuels Direct we worked hard to keep our prices as low as possible for as long as possible but did need to increase our prices by a few pence per litre as the weather worsened.
We're expecting to see unusually cold weather throughout April but we're hopeful that once this passes prices will begin to fall following the usual annual change. Expect prices to rise again towards the end of August as people begin to fill their heating oil tanks for Autumn & Winter.