2018 Heating Oil Price Review
In recent years we've had extremely positive feedback regarding our Heating Oil Price Review posts. In this years price review we look at the price change from January to December & our exciting new heating oil price Map. HomeFuels Direct Managing Director, Chris Bicknell, weighs in on last year and looks forward to 2019.
How much did 500 litres of heating oil cost in 2018?
January 2018: 500 litres at 48p per litre = £240
December 2018: 500 litres at 50.89p per litre = £267.17
January 2017: 500 litres at 42p per litre = £210
December 2017: 500 litres at 48p per litre = £240
January 2016: 500 litres at 25p per litre = £125
December 2016: 500 litres at 45p per litre = £225
Heating Oil Price Map
In 2017 we created the 24 month heating oil price graph, which proved very popular with those of you that are interested in how the market and price of heating oil changes throughout the year.
In 2018 we were proud to launch our Heating Oil Price Map within the Heating Oil Price page. You can use the map to get an instant impression of what the price is in your area.
A Message From Chris Bicknell, Managing Director
Hello again and thanks for reading our heating oil price review, with 2018 well behind us it's good to look back at how the market reacted in 2018 (and what a year it was!) and to look forward to 2019.
This is the perfect opportunity to thank everyone that has helped HomeFuels Direct continue to grow at a fantastic pace and make us the UK's favourite online supplier of heating oil.
Since the last review the UK experienced one of the coldest winters since records began and it even got its own name 'The Beast from the East'. This would inevitably bring logistical challenges and issues due to the extreme nature of the weather and did cause extended delivery windows and delivery schedules being cut or postponed due to the extreme nature of the weather. The intensity of the weather meant that any company involved in the supply or distribution of heating oil did find this period very challenging. We would like to thank our customers for your patience throughout the prolonged cold period.
It's 2019 which means we are now into our 11th year in business and we continually look at ways to innovate the online sector to make the experience of buying your heating oil online quicker, more seamless and ultimately a pleasant experience. This is why we continue to work hard to research, develop and bring the best innovation to you so that we can make sure we offer some of the cheapest heating oil prices on the market.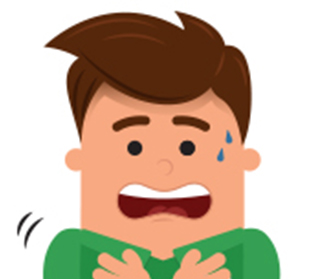 We've got some exciting projects to share with you in the coming months, so be sure to keep an eye on our Heating Oil News articles and social media channels
As I always say and we work hard to ensure, our customers can always be assured that when you buy from HomeFuels Direct you will get some of the best and most competitive prices in the UK.
Getting the best heating oil price in 2019
To ensure you're getting the best price in 2019 make sure you check our live heating oil price comparison graph. To keep up to date with our latest offers and promotions follow us on Facebook & Twitter.