Christmas is over but Winter is here!
The left overs have all been eaten, the decorations taken down, the children are back at school and it seems that Christmas is well and truly over. But where was the winter weather? The UK experienced it's warmest December since records began, with the mean temperature being a balmy 7.9°C! Its only now, in the second week of the New Year, that we're starting to get the real winter weather. Will this cold weather continue? And what does this mean for your heating oil? We've done the research so that you don't have to.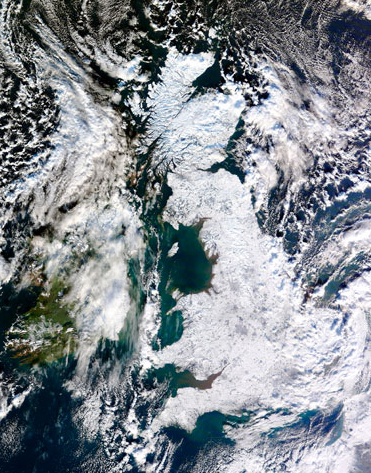 Will the coldness continue?
The Met office is predicting that the coldness will continue until the last week of January. The South East is expected to be drier and colder throughout whilst the North and West of the UK are due to experience wet and windy conditions with a further risk of snow as rain from the Atlantic pushes east. These conditions are likely to continue into February with temperatures becoming more consistent with previous years.
What about my oil delivery?
Although we've had a much warmer December, over the years I've found that people use a lot more oil than they expect over the Christmas period. With families having more time off work and inviting family and friends over for the festivities it's common, once the holidays are over, to be running very low on fuel. So it's really important to check your oil levels now and top up to ensure you're ready for the coldness. Furthermore cold and snowy conditions can make delivering your oil difficult so it's a good idea to order now before the roads worsen.
To help you make your fuel last longer we're currently offering a free bottle of AdMAX with every order over 1200ltr. AdMAX improves system efficiency in turn making your oil last longer and reducing the need for maintenance.