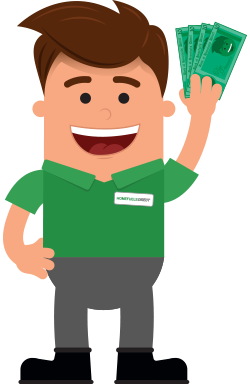 The #WinterReady Guide Part 1
Preparing For Winter
Summer is definitely over and winter is fast approaching. It's a good time to consider how you can save money, use less heating oil and most importantly, stay warm this winter!
At HomeFuels Direct we've always cared about saving you money on your heating oil order but we're also passionate about keeping you warm in the winter months, so this year we've put together our #WinterReady guide to give you some top tips to help you save money, stay warm and stay safe.
Over the next few months we'll be giving you plenty of tips and tricks on how to get #WinterReady.
Saving Money On Your Heating Oil:
Order At The Right Time
Use Heating Oil Additives
Insulate Your Hot Water Cylinder
Compare Heating Oil Prices
Our Guide To Saving Money On Your Heating Oil
Order at the right time
It seems like a simple suggestion but it can make a huge difference to the amount you pay for your heating oil. We often see that the price of heating oil increases more during cold spells, this is often due to the increase in demand as people realise they're running low on oil.
Keep an eye on the long-range weather forecasts and if you see a cold spell coming it's often a good idea to top up your tank before the cold comes!
Use Heating Oil Additives
Heating Oil Additives have been proven to improve the efficiency and life of heating oil boilers, AGA's and Rayburns. By mixing additives with your heating oil you could see your oil lasting much longer and save money on repairs to your heating oil system.
Next time you order your heating oil consider ordering a bottle of AdMax or Agamax
Insulate Your Hot Water Cylinder
These days most people's hot water cylinders are well insulated however if yours isn't you could be missing a trick! Even if it is insulated check how warm the exterior is to the touch.
If your tank is warm it might be that you could have your tank re-insulated with more advanced insulation, keeping your water warmer for longer and reducing the need to spend money on your heating oil!
Compare Heating Oil Prices
It's rare that you'll find a heating oil supplier suggesting that you compare prices among competitors but at HomeFuels Direct we're proud of how cheap our oil is and we're always extremely transparent with pricing. We're confident that you'll struggle to find a better price for your heating oil than HomeFuels Direct.
Take a look at our Heating Oil Price Comparison Graph to see just how much cheaper our prices are.