Decline in Heating Oil Theft
NFU Mutual have recently released their findings from the 2016 Rural Crime Report. The data shows that heating oil theft declined dramatically throughout 2015 meaning it is no longer one of the top 5 most stolen items and oil theft is no longer one of the top 5 rural crimes.
In this post we'll look deeper into the crime report, we'll hear from Paul Rose, CEO of OFTEC and we'll tell you the top 5 items targeted by thieves in rural homes.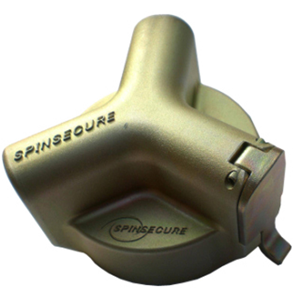 Rural Crime Report
Each year NFU Mutual (the UK's leading rural insurer) analyses the data from its claims to give a rough idea of how crime changes annually in rural areas.
According to NFU Mutual the cost of theft from rural homes (including heating oil and diesel) decreased by 12%, from £7.1million in 2014 to £6.2million in 2015. Furthermore as of 2015 heating oil/diesel is no longer in the top 5 most targeted items from rural homes whereas in 2014 home fuels were the 3rd most stolen item. It's thought this could be down to the decrease in heating oil price throughout 2015.
Whilst this is excellent news for those that heat their homes with kerosene it's still important to ensure your oil tank is safe. View our oil tank security products below:

A message from OFTEC
OFTEC CEO Paul Rose, said: "It's encouraging to see that heating oil is no longer a key target for criminals in rural areas. This trend has quite likely been influenced by the sustained fall in heating oil prices we have seen over recent times, meaning oil is not the expensive commodity it once was."
"The report findings also suggest that homeowners may have become wise to the threat posed by thieves and adopted the simple security measures that make heating oil a less attractive target. These include locks, screening, security lighting and fuel level alarms."
What are the most targeted items in rural homes?
As mentioned earlier home heating oil is no longer one of the top 5 targeted items in rural homes. It's been found that in 2015 the following items are most commonly targeted by thieves:
1. ATV/Quad Bikes
2. Machinery
3. Farm and commercial tools
4. Garden Equipment
5. Livestock