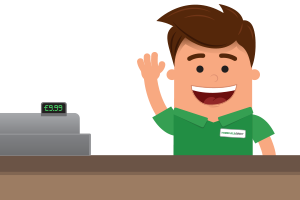 Say Hello to Ollie!
Some of our eagle-eyed have noticed a few changes on the HomeFuels Direct site. Whilst we've made some big improvements to the site we've recently hired a new member of staff – Ollie!
Ollie is the go to guy for all of your questions about heating oil and you'll find him popping up all over the site to show you what's what.
What's New?
Oil Tank Buying Guide
Buying a new heating oil tank can be quite confusing and we often have customers call us with questions about which tank would be best for them.
We've created an updated Oil Tank Buying Guide to answer all of your oil tank questions. You'll find the guide on our newly updated Oil Tanks page and whilst there you find out about bunded tanks, single skinned tanks and fireproof tanks. When it comes to installing an oil tank there are various regulations to follow, at the end of the buying guide you'll find some of the regulations and advice about who can help with your installation.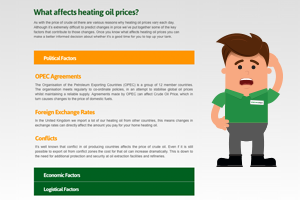 What affects heating oil prices?
To some people the change in Heating Oil prices is a mystery, however there are various factors that affect heating oil price. If you're aware of those factors you can often make a better-informed decision about when to buy your heating oil.
We've added the "What affects heating oil prices?" section to our heating oil page so that you can learn about the political, economic and logistical reasons behind why oil prices change each day.
Text Reminders
We've recently started using a highly advanced system to warn you when your fuel could be running low. We take into account the time of year, your average order volumes and other factors in to account and send you a text reminder to check your oil levels..