5000 FDA Fuel Dispensing Tank
Safely Dispense Your Red Diesel In This 5000 Litre Tank.
The 5000 FDA depot tank comes with a 6 meter hose as standard. This tank is supplied with an automatic shut-off nozzle, flow meter, watchman sonic electronic level gauge and a spill stop overfill prevention valve.
DIMENSIONS
Length: 2650mm
Footprint: 2150mm
Height: 2250mm
(
With VAT Price:
£3,708.00
)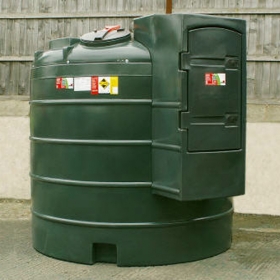 ---