Heating Oil News
#Feedback Friday Jan 25th
This week's Feedback Friday is from Katrina, who reviewed HomeFuels Direct through Yell !#HeatingOil #HomeFuelsDirect #FeedbackFriday #Yell
Giveaway Winner!
Thanks to everyone who entered Ollie's 500 Litre Giveaway throughout December. We're pleased to announce that the winner has been drawn and is...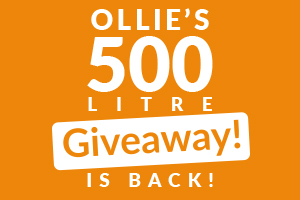 500 Litre Giveaway!
We're excited to confirm that our 500 Litre Giveaway is back! To enter simply order through HomeFuels Direct between the 29th of November 2019 and Midnight on December 28th 2018.
£50 Virgin Wine Voucher!
We're always working hard to find ways to help you save money! That's why we've partnered with Virgin Wines to offer you an incredible £50 Virgin Wines Voucher! Simply check your order confirmation email to find your voucher!
2 min read