Heating Oil News
2015 Oil Price Review and Predictions
Oil prices reached an 11 year low this year, seeing the price per barrel of WTI (West Texas Immediate) Crude Oil dropping to $34.73 on December 18th. In 2015 this price fall has been reflected by the price of home heating oil with our price on December 22nd reaching 26.99p per litre! In this post I'll explain why these prices have dropped so much, the reason fuel prices don't vary as much as heating oil prices and my predictions for 2016.
When will my heating oil arrive?
It's almost everyone's first question, and with snow on the way or when you've almost ran out its especially important to know. Needless to say, the answer to this question can sometimes make a huge difference!
Fracking in the UK
Here in the UK, we are passionate about the protection of our environment and heritage sites, and this is something very close to our hearts at HomeFuelsDirect. This includes areas, such as national parks, the broads and places of renowned beauty. However, another of our major UK goals is to develop industrially, especially when it comes to the gas and oil sectors.
Security Reminders!
Now it is easy for most heating oil owners to fall victim to crimes of oil theft if necessary security precautions are not put in place. Yes, it's always a good idea to prepare your defences, enhance your security measures and remain steps ahead of any unwanted oil thieves!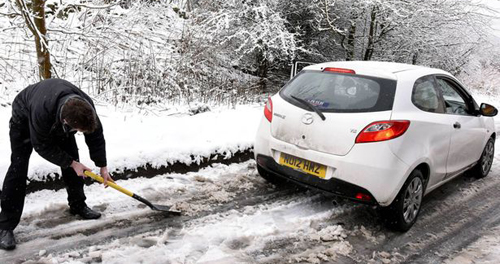 What could El Niño mean for your Winter Fuel Delivery in 2015??
Weather conditions are always worse throughout the winter months, which can lead to disruption to your heating oil deliveries. Aspects such as heavy snow, icy roads, storms and floods all have an impact on the time it takes to deliver heating oil to your homes. This year, conditions could be harsher than before, as it has been declared by forecast centres that an El Niño has started in the tropical Pacific.